Auto repair shops are more technologically driven nowadays than ever. They no longer just fix the vehicles but also provide so many services to their customers. Running an auto repair shop is very competitive these days. You have to provide the best possible services to your customers and try to come up with ways to retain your old customers also. Therefore every auto shop owner wants to invest in the right kind of digital technology to stay ahead of the competition. Auto repair software is one of them. Auto repair software helps the shop owners take care of the scheduling, invoicing, payments and lots of other day-to-day work.
Why Does an Auto Shop Need Software?

Most of us believe that running an auto shop requires mechanical knowledge only. You take your vehicle to the shop and tell the mechanics your problems and they fix it. But real-time auto shops do a lot of work other than just mechanical assistance. To run an efficient auto shop, you need to do a lot of complex work in a limited time frame. Here are a few key areas where this auto repair software becomes a must-have in your shop.
1. Scheduling and Estimation
Auto repair shops get a lot of calls regarding the service and repair of vehicles. It is a very hectic process and took too much time to fix the appointment with the customer and provide them the right estimate of repair. But with the help of auto repair software, you can do it fast and in a more accurate way. 
2. Generating Invoice and Handling Payment
With the help of auto repair software, generating invoices and billing becomes very simple. The software helps taking payment with digital methods like credit or debit cards.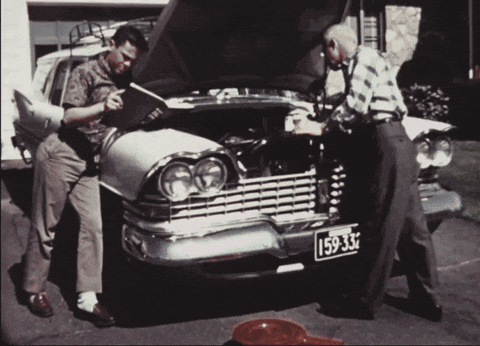 3. Helps Creating Work Orders
The auto repair software creates work orders for the shop mechanics and follows them up too. It makes sure the work is done accordingly and efficiently.
The expectations of life depend upon diligence; the mechanic that would perfect his work must first sharpen his tools.
4. Customer Relationship Management
The auto repair software helps auto shops create CRM data for future promotions. The software keeps all of the customers' records, service history and addresses. It helps you send them timely reminders of their future repair or service of their vehicle. Software also helps you send your customer the latest offers from your shop. Therefore it helps you grow your relationship with your customers. 
5. Labor Rates and Time Management
Manually telling labor rates and time to fix the vehicle can be a very hectic process. But auto repair software can set different rates for different jobs and do the time calculations for you. You save tons of time as everything will be automated. It can provide a lot of options to the customers and let them decide the kind of job they want for their vehicle.
6. Auto Parts Inventory
This is the most difficult part to manage in an auto shop. There are so many different parts in all the sizes. To keep a tab on the inventory is a very tiresome and hectic process. But an auto repair shop software can do that for you in no time. It will keep the inventory list and again helps you save time. 
What to Keep in Mind Before Purchasing Auto Repair Software?

There are so many options in the market for auto repair software to choose from. Which one is best for you? It is a very difficult question, as all the softwares is not the same. Every auto shop has different types of customer base and different types of software requirements. Therefore you have to ask yourself, what are your needs before purchasing any software. Your software should be able to do few notable things for you.

It should be able to schedule a repair and provide the proper estimate to your customer for a variety of jobs.

It should be able to generate professional invoices

Auto repair software should help you store your customers data and their vehicle's maintenance records. 

Auto repair software should help you manage credit and debit cards payment. 

It should be great in keeping inventory of spare parts and the parts used in a repair.              
How to Select the Right Software for Your Shop?
When you are in a market to purchase and install the auto repair software in your auto shop, you should focus on the benefits software can offer you. You should never fall for the multi-feature software as a lot of these features you might not need at all. Just make a list of key features you want in your software and then search for the software online or ask fellow auto shop owners for suggestions. Once you have the potential targets for your purchase then you can simply ask the software providing companies to give the free demo of their software at your shop. Nothing is better than getting your hand on the software and using it practically before installing it to your shop. After a few tries you pretty much have the best idea of which software is better suited to you.
Video Credit – Engineering Explained
As an auto shop owner, you want to grow your business and revenue. This auto repair software can be a very useful tool to help you realize that. So you don't want to miss on this opportunity to get your hand on the best software available in the market.